pebbles and iron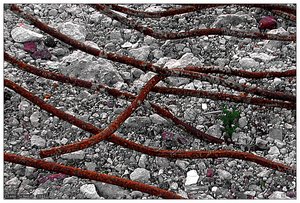 This used to be a concrete building of some kind.
This piece is intended to offer a challenge to your eyes, due to the obstacles created by the iron lines.
I have not coloured the red-ish stones. I have no idea what they are, used to be, or why they have that colour.