full duplex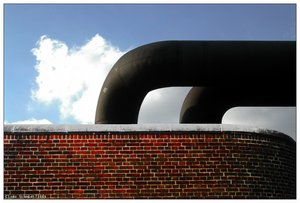 A full-duplex system allows communication in both directions, and unlike half-duplex allows this to happen simultaneously. All wire telephone networks are full duplex as they allow both callers to speak and be heard at the same time.
Source: Wikipedia
Tech note: There are three different colour zones and two different light zones in this photo.
The word "zones" mean areas that have something in common which is different from the other parts of the photo. So there are three areas in which colour is used differently than in the other two areas. And two areas for each of which light is different than for the second area.